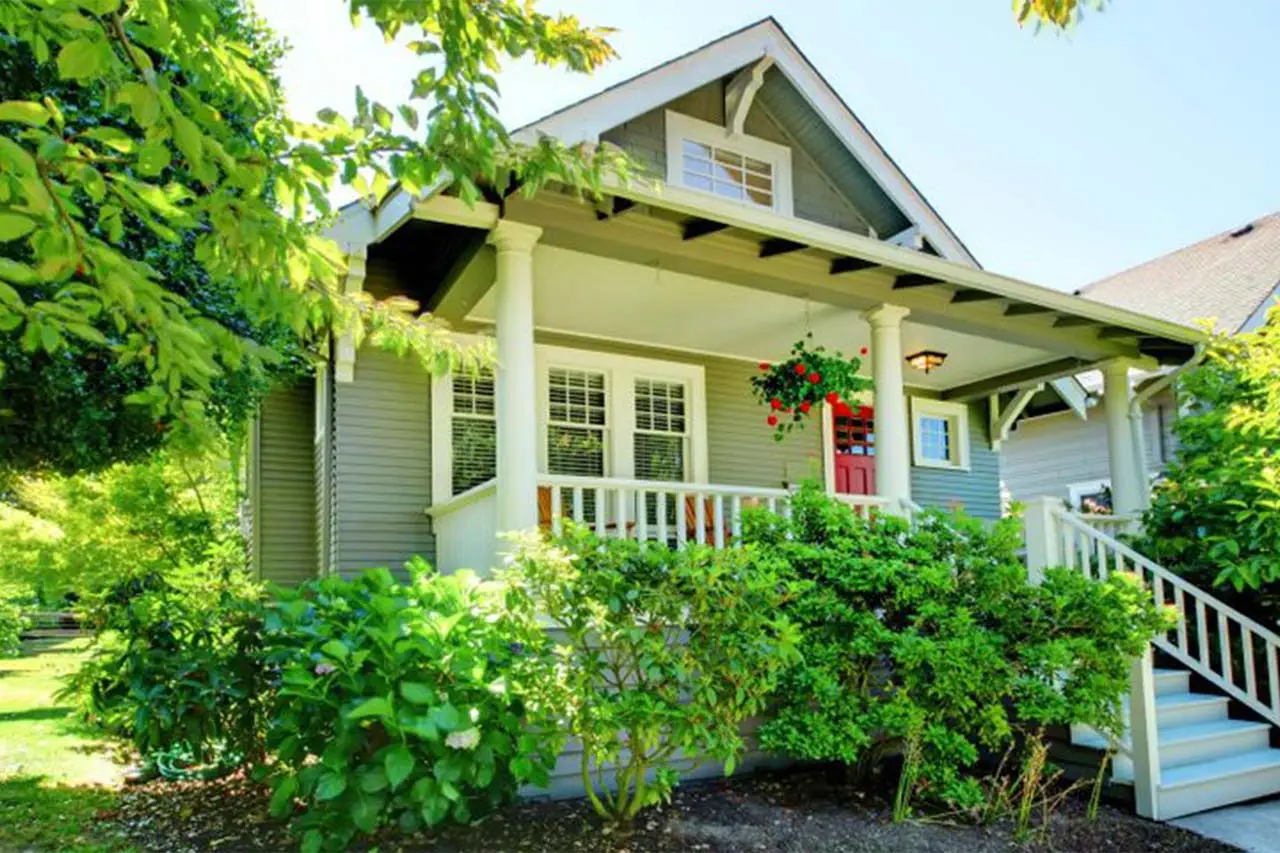 _ Painting _
5 Tips for Selecting the Right Exterior Paint Color
Unlike interior paint colors, your home's exterior painting project concerns more than personal taste. Your paint selection affects not only your home's curb appeal for future resale but also the look of the neighborhood. Review these five tips for choosing exterior paint colors.
5 Tips for Successful Exterior Painting Projects
1. Review HOA Guidelines
Homeowners association (HOA) regulations may prohibit certain hues, so consult the bylaws. Also, walk through your neighborhood even if you've no HOA guidelines to adhere to. Make mental notes of the colors you see. Your exterior paint should be in harmony with the neighborhood, not stand out as an eyesore.
2. Consider the Architectural Style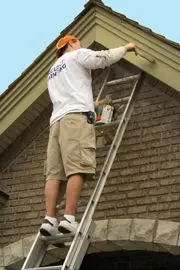 Let your home's architectural style dictate paint colors. You wouldn't paint a Victorian home orange or a colonial-style residence purple because the result would clash with their structural elements and look confusing. Investigate commonly used paints for your home's style online if you need inspiration, and keep the color of brick and masonry in mind as you browse options.
3. Use the Landscape
Allow the natural color palette surrounding your home to guide you. Perhaps your front yard has a garden of azaleas or a hedge of dark-green boxwoods. If plantings are few, consider the hardscaping, using the brick path to your home or a nearby retaining wall to choose hues.
4. Work With Samples
Purchase and experiment with several paint samples. Select an inconspicuous spot on a back or side section that can't be seen from the street to test how colors look. Observe the tones at different times of day since light influences the appearance of pigments. It can, for example, make white-tinted shades appear duller and darker hues more vibrant.
5. Choose At Least Two Colors
Select two, if not three, paints, depending on your home's architectural composition. Most exterior painting projects rely on a dominating "field" color as well as trim and accent colors. Trim refers to railings and moldings, while accents concern doors and shutters. Choose field and accent colors that complement each other, such as shades of tan or gray, and a contrasting trim color, such as white, blue, or black.
Discuss your exterior paint ideas with the team at AlphaOne Exteriors to achieve the look you crave. These exterior painting contractors serve Oakland, Dayton, and the surrounding areas of Ohio, providing design assistance as well as labor warranties. Call their fully licensed and insured team today at (937) 401-3405 for a free estimate, or visit them online to view financing information. See their latest project completions on Twitter.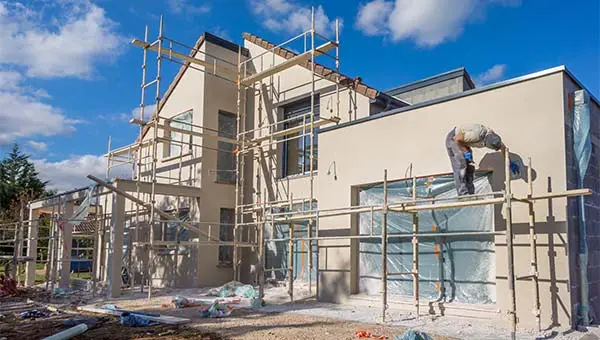 EPA LEAD CERTIFIED
If your home was built before 1978 it is vital to ensure that the contractor you choose is EPA RRP Certified. When you work with AlphaOne Exteriors you can be assured that your lead-based paint project will be handled in a safe manner in compliance with EPA regulations.
DECK PAINTING & STAINING
Let the professionals at AlphaOne reinvigorate and restore one of the most important areas of your home: your deck! Our tried-and-true processes will ensure that your deck is both protected from the weather & visually appealing so that you can enjoy many years of new memories with your family and friends!
POWER WASHING
Successful painting projects start with thorough preparation. Power washing is a critical first step in the preparation of many exterior surfaces to ensure your finish is applied right! AlphaOne 's knowledgeable painters assess & apply the appropriate power wash cleaning to your home exterior project every time!
STUCCO REPAIR & PAINTING
Our exterior painting professionals at AlphaOne Exteriors® know just how to handle your stucco painting and repair needs. Say goodbye to bulging stucco, cracks, and brown streaks. Our professionals will apply more than 20 years of experience to restore and replace your damaged stucco exterior, and have your home looking like new in no time at a price you can afford!
VINYL & ALUMINUM SIDING PAINTING
For homeowners looking to freshen up your vinyl or aluminum-sided exterior or simply wanting to try out a new color, AlphaOne Exteriors offers exceptional professional aluminum and vinyl siding painting for a reasonable price.
youronlystop@alphaoneexteriors.com