#1 Roofing Contractor In Beavercreek, OH
At AlphaOne Exteriors, we're well-known for our top-quality roofing services in Beavercreek, OH. With over two decades of experience, we're committed to offering exceptional service, honest dealings, and affordable pricing. Our passion for excellence in every project we handle has crowned us the #1 roofing contractor in Beavercreek, Ohio. No job is too big or small for our skilled team, always ready to deliver the best roofing solutions to keep your home safe and improve its curb appeal.
Residential Roofing Company In Beavercreek
In Beavercreek, we're recognized for our dependable residential roofing solutions. We know how vital a strong, reliable roof is, and we aim to ensure the safety and satisfaction of every homeowner we serve.

Roof Inspection

Roof Repair

roof replacement

New Roof Installation
Areas We Serve In Greater Dayton Area
We extend our services to various counties in the Greater Dayton area, making sure residents have access to reliable roofing solutions.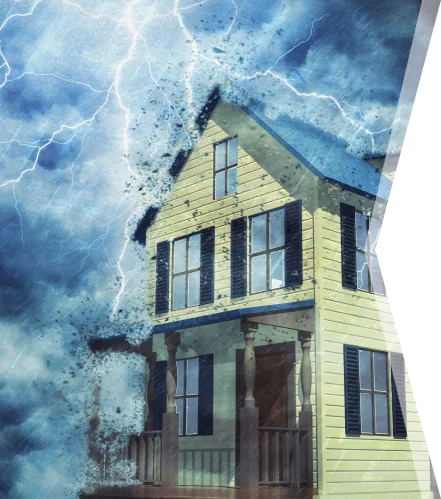 Emergency Roofing Services In Beavercreek
Emergencies can happen anytime, and a damaged roof can be dangerous. Our Beavercreek team is always ready to respond quickly, making sure your home remains secure no matter what comes its way.
Storm Damage Roof Repair

Temporary Roof Tarping Services

Free Storm Damage Roof Inspection

Insurance Claim Assistance
Siding, Gutters & Painting Services In Beavercreek
In Beavercreek, we do more than just roofing at AlphaOne Exteriors. We also help with siding to give your home a fresh look, gutters to keep water away, and painting to add some color and protection. Our friendly team ensures your home looks great and stays safe and strong against the weather. From choosing the right colors to picking the best materials, we guide you at every step. With us, you're not just getting a service; you're getting a partner who cares about making your home the best it can be.
Request Your No-Cost Estimate!
Call Us, We will answer your questions.
+1-833-246-ROOF
By clicking "Submit", you agree to AlphaOne Exteriors Terms of Use and Privacy Policy. You consent to receive phone calls and SMS messages from AlphaOne Exteriors to provide updates on your order and/or for marketing purposes. Message frequency depends on your activity. You may opt-out by texting "STOP". Message and data rates may apply.