#1 Roofing Contractor In Kettering, OH
At AlphaOne Exteriors, we're really good at what we do, and that's why homeowners in Kettering, pick us for their roofing needs. With over 20 years in the business, we offer great service, honesty, and good prices. We care a lot about doing an excellent job, and that's what makes us the #1 roofing company in the Kettering, Ohio. Whether it's a small repair or a big roofing project, our team is always ready to provide the best roofing solutions, making your home safe and enhancing its appearance.
Residential Roofing Company In Kettering
In Kettering, our reputation precedes us as a trusted residential roofing company. We understand the importance of a sturdy, reliable roof, and our aim is to ensure the safety and satisfaction of every homeowner we work with.

Roof Inspection

Roof Repair

roof replacement

New Roof Installation
Areas We Serve In Greater Dayton Area
We extend our services to various counties in the Greater Dayton area, making sure residents have access to reliable roofing solutions.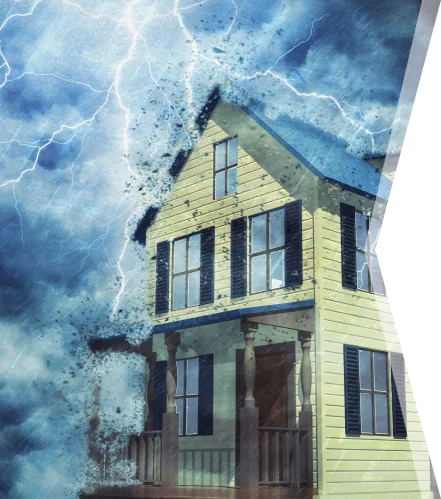 Emergency Roofing Services In Kettering
When unforeseen circumstances lead to roof damage, we are here to provide prompt, effective solutions. Our team in Kettering is always ready to respond, ensuring that your home remains secure regardless of what Mother Nature throws its way.
Storm Damage Roof Repair

Temporary Roof Tarping Services

Free Storm Damage Roof Inspection

Insurance Claim Assistance
Best Siding, Gutters & Painting Services In Kettering
Apart from top-tier roofing services, we offer a range of other home exterior solutions in Kettering. Our siding services are tailored to give your home a fresh, attractive appearance, coupled with long-lasting protection against weather elements. When it comes to gutters, we ensure they are well-maintained to protect your home from water damage. Our painting services are the cherry on top, adding a touch of elegance while preserving your home's exterior. With AlphaOne Exteriors, your home receives a comprehensive treatment that significantly boosts its curb appeal, functionality, and overall value.
Request Your No-Cost Estimate!
Call Us, We will answer your questions.
+1-833-246-ROOF
By clicking "Submit", you agree to AlphaOne Exteriors Terms of Use and Privacy Policy. You consent to receive phone calls and SMS messages from AlphaOne Exteriors to provide updates on your order and/or for marketing purposes. Message frequency depends on your activity. You may opt-out by texting "STOP". Message and data rates may apply.