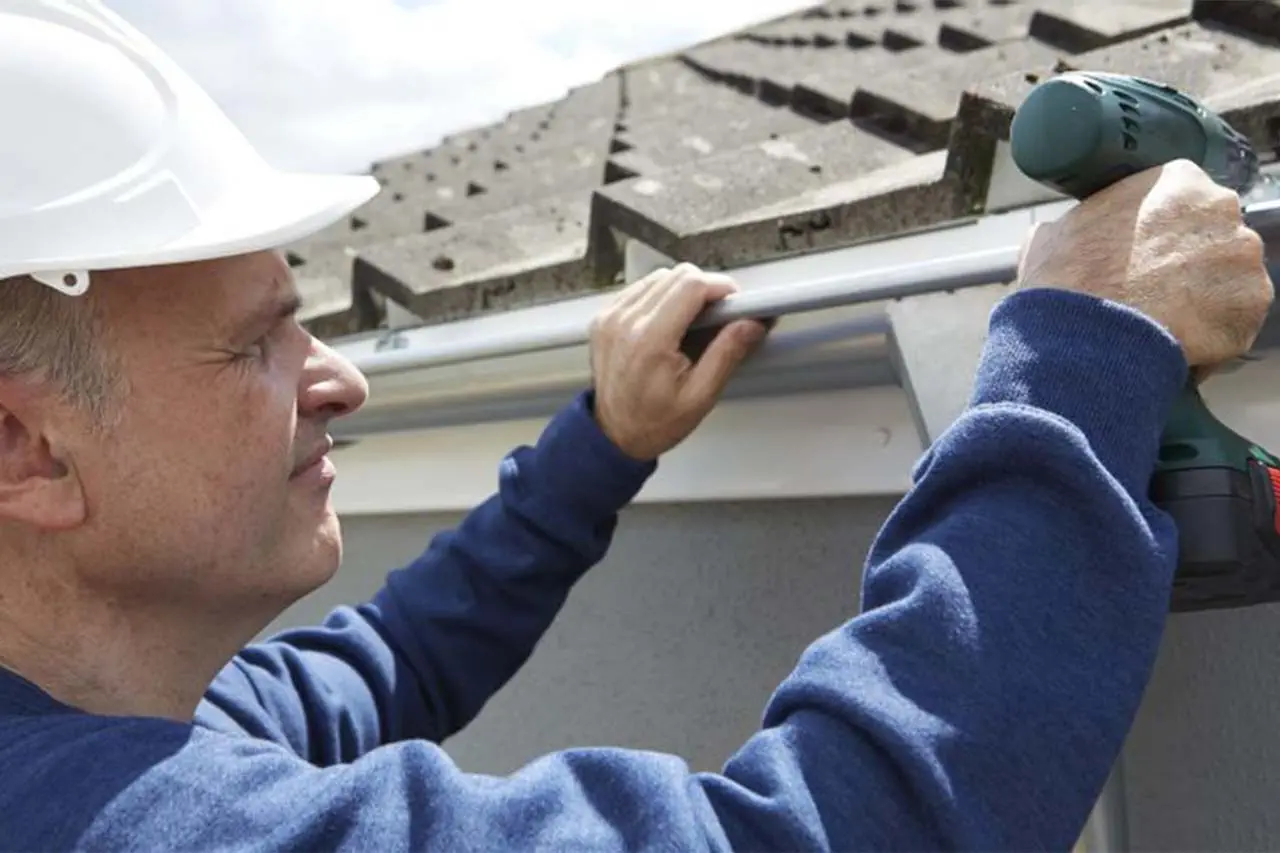 _ Gutters _
3 Winter Gutter Maintenance Tips
Harsh winter weather can be damaging to homes and gutters. Winter maintenance, thankfully, protects gutters from wear and premature aging. It also prevents leaks and other environmental forms of damage. However, if your gutters are past the point of repair, you should contact a roofing contractor about replacing them. Here are a few steps you can take to extend their useful life.
How to Keep Gutters in Shape This Winter
1. Clear Out Leaves & Other Debris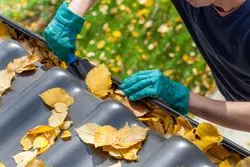 Gutters allow water to flow off your roof and away from your home. When gutters are obstructed by leaves and other debris, this flow is impeded. Trapped water may turn to ice when temperatures drop and cause ice dams to form. When ice thaws, water may also seep into your home if it gets under shingles.
2. Add Gutter Guards
Gutter guards are a home improvement innovation designed to ease seasonal maintenance tasks. They keep leaves and debris out of your gutters and allow water to freely flow through them. Guards can also stabilize your entire gutter system by preventing ice from forming and heavy snow from accumulating.
3. Repair Signs of Wear & Tear
While clearing debris from your gutters, inspect them carefully for any obvious signs of damage. Check the seams where sections meet and make sure anchors are sufficiently secured to your home. In addition, check downspouts for proper positioning and drainage. If water isn't diverted away from your home, it may damage your foundation and leak into your basement.
If your gutters have seen better days or you're having issues with their maintenance, a roofing contractor will help. In Oakwood and Dayton, OH, AlphaOne Exteriors repairs and installs replacement gutters. They also offer other essential exterior services, including roof repair and replacement, siding installation, and painting. Contact this roofing contractor to secure a free estimate today by calling (937) 401-3405. You can also visit their website to learn more about their gutter services.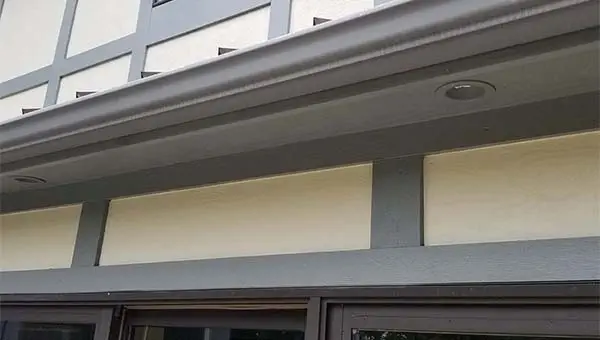 HIGH PEFORMANCE HOUSE GUTTERS
AlphaOne offers a wide variety of seamless gutter systems for your home including half-round gutters, 5-inch gutters, 6-inch gutters, and 7-inch gutters.
GUTTER DOWNSPOUT INSTALLATION
Our expert gutter installers will make sure that water is flowing safely away from your home by installing high-quality downspouts.
SUPERIOR GUTTER GUARDS
AlphaOne will install durable gutter guards that prevent clogs before they start to prevent debris from stopping up your drainage system and keep that wastewater flowing correctly!
SOFFITS & FASCIA
Your gutters we love don't have to look out of place! Let us install decorative soffits and fascia to create a seamless aesthetic throughout your exterior while providing the proper home ventilation it needs!
youronlystop@alphaoneexteriors.com