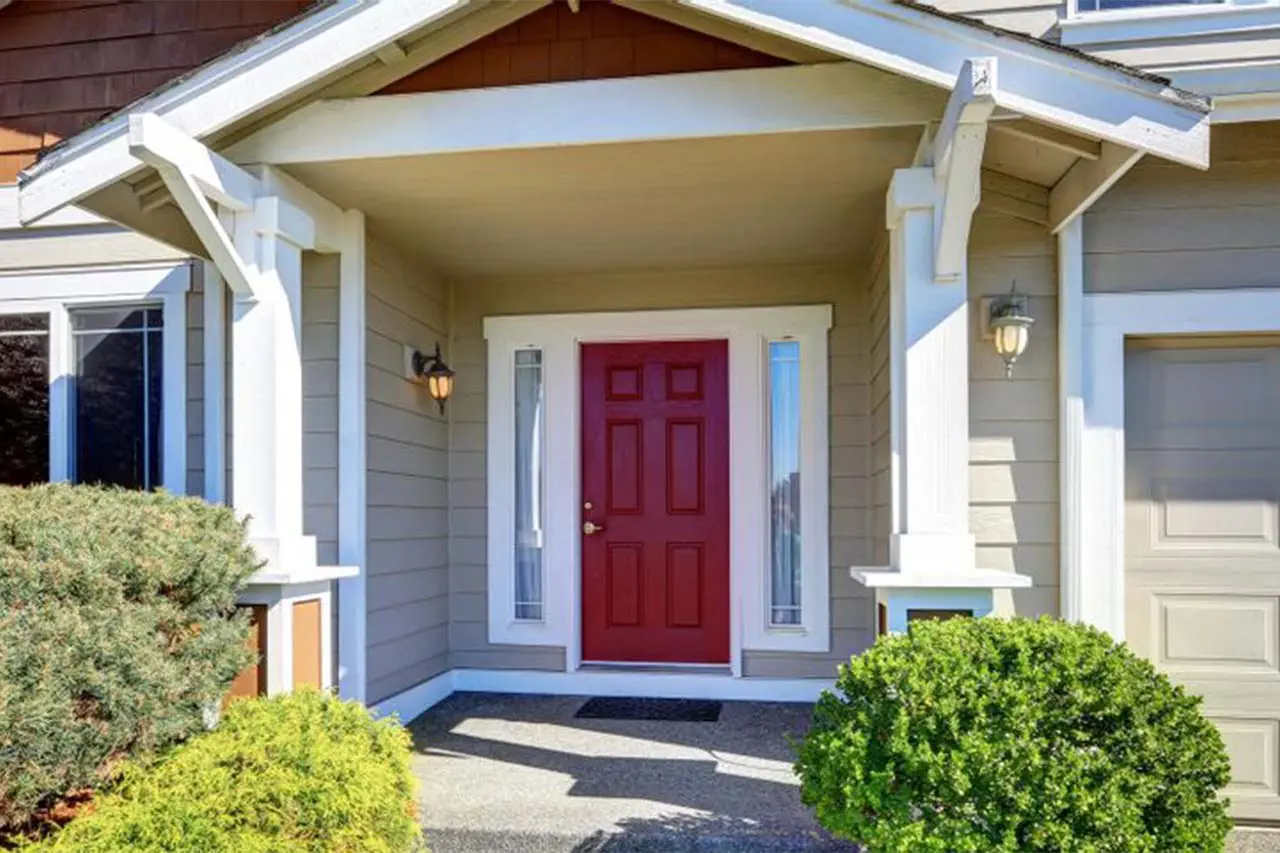 _ Painting _
3 Exterior Painting Trends for 2020
Repainting the outside of your home will significantly transform it, allowing you to stand out from the neighbors and increase the value of the property. However, you should choose the colors carefully, as this is an extensive project. If you need some ideas, below are some of this year's top exterior painting trends.
What Are Popular Choice for Exterior Painting?
1. Bright Accents
If you want to make a fun, yet sophisticated, statement, pair a neutral base with vibrant accents. For instance, combine an off-white base with a red door or a grey home with turquoise shutters. This technique helps you achieve the perfect balance between elegant and exciting. The bold accents prevent the neutral base from looking plain, while the primary color maintains a sense of cohesion with the neighborhood.
2. Bold Blues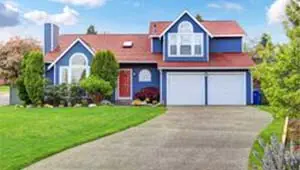 Although pale, muted blues were popular on numerous homes in recent years, you'll see those shades much less often. That's because strong, unique blues are surging in popularity. For example, a navy blue offers a striking look that contrasts many other houses, while sea blue gives a tropical feel and looks excellent against a pond or other water feature. If you love the color blue and want to make a statement, this trend is perfect for you.
3. Natural Tones
If you want a look that evokes a sense of the forest, pair a natural green base with black or brown trim. This trendy combination works especially well for properties with many trees and shrubs because the colors will help your home blend into the scenery. The most popular natural greens this year are olive and forest. Choose olive for a lighter, softer look, and forest if you want to stand out. To complement this base color, choose muted accents for brighter homes, and wood-colored browns for a darker base coat.
Are you ready to enhance your home with high-quality exterior painting? Turn to AlphaOne Exteriors. Based in Dayton, OH, these fully licensed and insured painting contractors will help you choose the perfect color combinations to revitalize your home throughout Oakwood and the surrounding areas. They also offer roofing, gutter, and siding replacement. Visit them online for more information about their services. Call (937) 401-3405 to schedule a free estimate.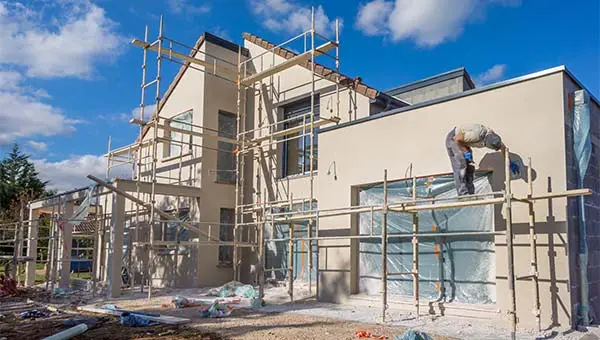 EPA LEAD CERTIFIED
If your home was built before 1978 it is vital to ensure that the contractor you choose is EPA RRP Certified. When you work with AlphaOne Exteriors you can be assured that your lead-based paint project will be handled in a safe manner in compliance with EPA regulations.
DECK PAINTING & STAINING
Let the professionals at AlphaOne reinvigorate and restore one of the most important areas of your home: your deck! Our tried-and-true processes will ensure that your deck is both protected from the weather & visually appealing so that you can enjoy many years of new memories with your family and friends!
POWER WASHING
Successful painting projects start with thorough preparation. Power washing is a critical first step in the preparation of many exterior surfaces to ensure your finish is applied right! AlphaOne 's knowledgeable painters assess & apply the appropriate power wash cleaning to your home exterior project every time!
STUCCO REPAIR & PAINTING
Our exterior painting professionals at AlphaOne Exteriors® know just how to handle your stucco painting and repair needs. Say goodbye to bulging stucco, cracks, and brown streaks. Our professionals will apply more than 20 years of experience to restore and replace your damaged stucco exterior, and have your home looking like new in no time at a price you can afford!
VINYL & ALUMINUM SIDING PAINTING
For homeowners looking to freshen up your vinyl or aluminum-sided exterior or simply wanting to try out a new color, AlphaOne Exteriors offers exceptional professional aluminum and vinyl siding painting for a reasonable price.
youronlystop@alphaoneexteriors.com